Luxury Mekong
on Scenic Spirit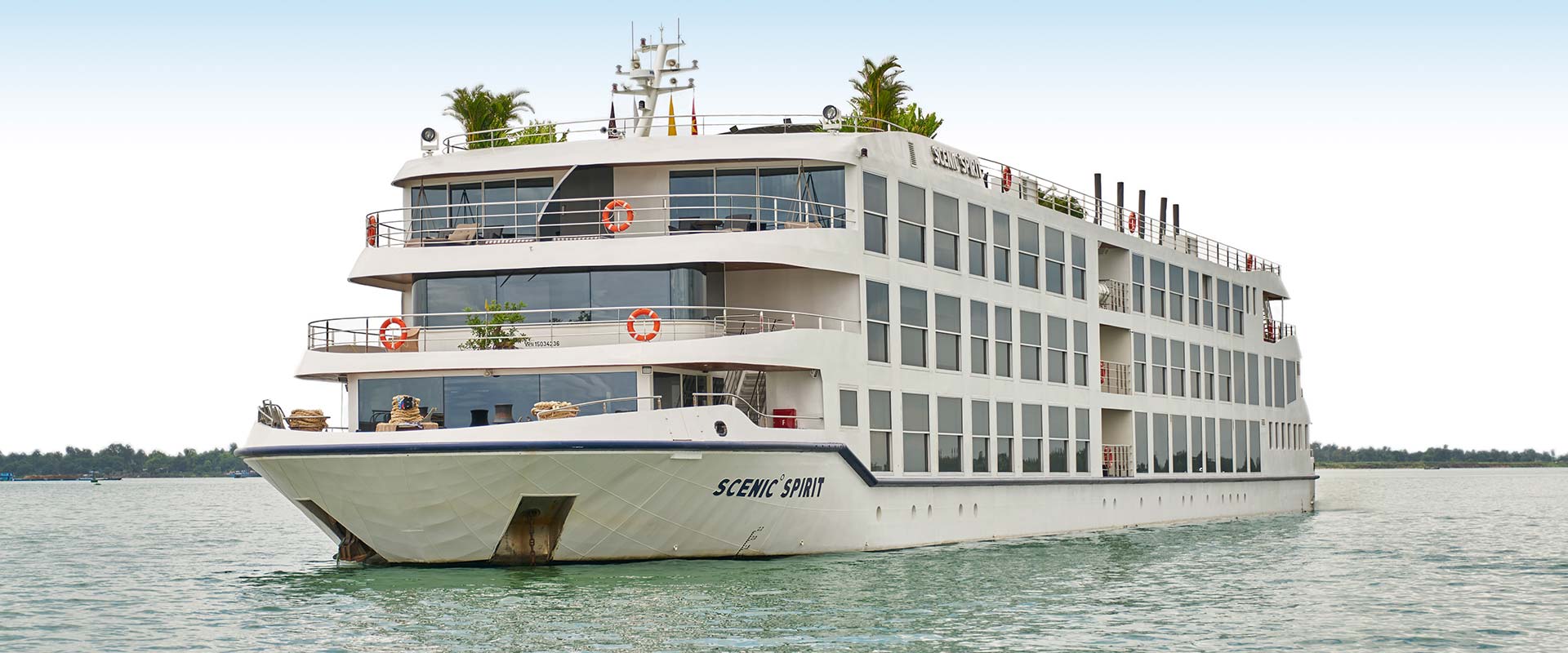 Captivating charm
The fascinating Mekong is many things to many people. Embark on a journey of contrasts as you gain a deeper understanding of Cambodia and Vietnam's complex histories and be charmed by the friendly locals as they go about their daily lives along this magnificent waterway.
Sometimes simply sitting back and watching the world glide by is the perfect way to relish the sights and sounds – especially when
...
At Scenic Luxury Cruises & Tours, our truly all-inclusive luxury cruises honor the beauty of time. We're not here to rush you from one attraction to the next. We want you to take the route less-traveled. We want you to take the Scenic route.
From tracing the intricate waterways of Bordeaux, to a once-in-a-lifetime journey through Southeast Asia, each Scenic experience is a handcrafted, personalized cruising adventure. This is more than just a river cruise; it's a journey you'll never
...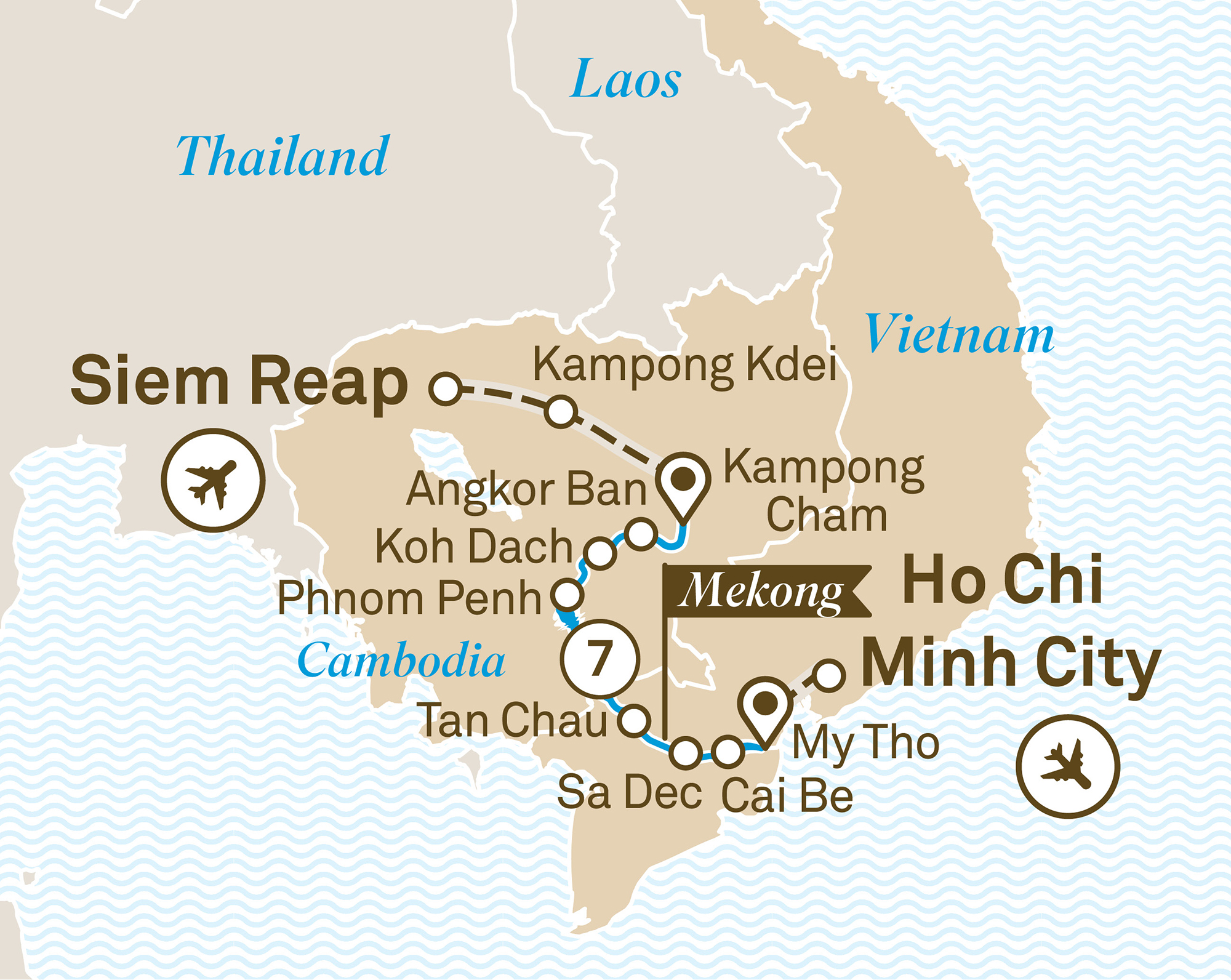 Day
Destination
1
Siem Reap > Mekong Cruise
2
Wat Hanchey > Kampong Cham
3
Angkor Ban > Silk Island > Phnom Penh
4
Phnom Penh
5
Phnom Penh > Tan Chau
6
Tan Chau
7
Sa Dec > Cai Be
8
Mekong Cruise > Ho Chi Minh City